Clinique médicale Ste-Dorothée
Establishment, health and doctor at 102-1 Boulevard Samson, Laval, QC H7X 3S5, Canada. Here you will find detailed information about Clinique médicale Ste-Dorothée: address, phone, fax, opening hours, customer reviews, photos, directions and more.
Opening hours
| | |
| --- | --- |
| Sunday | 08:00am — 04:00pm |
| Monday | 08:00am — 09:00pm |
| Tuesday | 08:00am — 09:00pm |
| Wednesday | 08:00am — 09:00pm |
| Thursday | 08:00am — 09:00pm |
| Friday | 08:00am — 09:00pm |
| Saturday | 08:00am — 04:00pm |
Rating
1 /5
Based on 5 reviews
Photos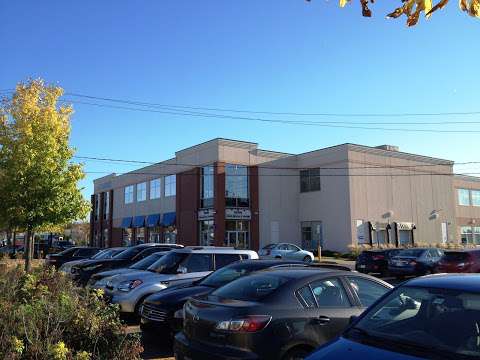 Reviews of Clinique médicale Ste-Dorothée
Adina Pop Added 2018-10-12

★ ☆ ☆ ☆ ☆

Avoid this Clinic at all cost! If you want to get an appointment with your family doctor it's not going to happen. I've been trying to see my doctor for a week now with no results. Their online appointment option does not work at all and I've been in the phone trying to talk with a receptionist for an hour with no luck. I've also tried to contact my doctor's secretary and I only get the busy tone.

parin azarnia Added 2018-09-29

★ ☆ ☆ ☆ ☆

Horrible service. Waited 2 months to take appointment with family doctor and the patient before us took longer than expected, had to wait 2 hours even if I already had an appointment. When I finally got to see the doctor, she was with us for 10 minutes, then told me to take another appointment to continue the consultation because we didn't have enough time to finish. I left without having a solution for my problems, when I asked to take another appointment I was told that she was booked for the next 2 months. Finally, I went to Sans rendez-vous, where the other doctor was also available for 10 minutes and told me to take an appointment with my own doctor. Also, they never answer any calls.

David Jenkins Added 2018-09-09

★ ☆ ☆ ☆ ☆

The should remove the "Clinique Sans rendez-vous": I arrived 45 mins before the opening this morning to be told they could only take 2 Patients for the whole day! A real joke

Ali Ali Added 2018-08-25

★ ☆ ☆ ☆ ☆

Worst customer service, front desk girls are extremely rude, it seems this clinic prefers making $$ by getting bonjour sante appointments and cancels the walk-in clinic on busy days.
Hire better staff who don't have attitude.

Kai Pele Added 2017-10-02

★ ☆ ☆ ☆ ☆

Went in at 9h15 May 10th. I was told to come back at 5pm. Came back at 5pm and the lady at desk gave me number and sit in lobby. Waited maybe 30 minutes and saw Dr. Less than 10 minutes later I was out. He did a swab of my tonsils and told me to give paper to front desk. Didn't tell me I would have to pay for transportation fee. Prescribed penicillin. 2 pills twice a day. After starting that I got worse. Monday after leaving work I got a call from secretary stating test results came back negative for strep. She said it was viral. She told me the Dr said to stop taking pills immediately. I told her I had a bad reaction from pills and was about to go to emergency room. My sore throat went to fever, bloody nose, clammy skin. She asked why I didn't come to clinic if I had that....then proceeded to tell me the clinic was booked. I used to get better service here. Now it's like business. Get people out as soon as possible even if we misdiagnosed them. Then wipe hands and repeat w next patient. She even told me to go to my family Dr.
About clinmedstedo.com
Page d'accueil de la Clinique médicale Ste-Dorothée à Laval.